Going to the movies in VR (yes, it's happening): What's the best app?
13.08.2019, 23:02
You do need a fast internet connection, preferably fibre. You do need a comfortable headset, preferably the latest Oculus Quest. A few real friends would also be handy, to meet up with while 'jacked in'. But indeed, the ability to simulate going to the movies has arrived in VR, and... it's quite impressive. Plus... there's also a lot of other stuff you can do, like share your computer desktop just via Wi-Fi (Windows only) in your own private theatre.
Below we'll introduce you to currently the best 'social cinema app' for VR.
Could this be one of the first killer VR apps to emerge? There is a wealth of VR content now on Steam but it's mostly games and some memorable experiences (and here on Prizes Drop you can get free Steam codes by getting points from doing simple tasks like surveys and watching our ads).
There are already a decent number of video apps that give you access to premium VR content you can either stream (including 4k) on a good connection, or download in advance. We can suggest a few: Amaze, National Geographic, Arte... however these are not social apps, where you can watch with other live people. For this, and for an awesome viewing experience, let us introduce you too...
Bigscreen Beta (from Bigscreen Inc)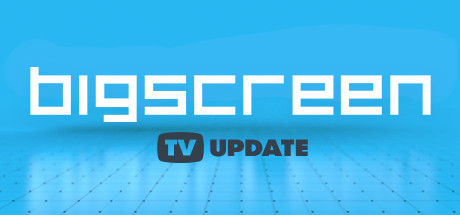 The main reason for our focus on this one is because it's free and available on all platforms, from PSVR to Oculus Quest, and that means there are more people visiting it and making it a lively app. Other people arrive next to you in the main lobby and start configuring their avatars. Or else they'll already be in one of the public rooms/theatres, but there are also a load of people hosting private or public viewings, in their own theatre environments.
So, are you ready to go to the VR movies? For the cinema has arrived, re-invented, re-imagined, and re-invigorated. You can even watch 3D movies, without the need for any super-expensive 3D TV required (yes, it's true.)
No, you can't exactly throw popcorn at people talking loudly, but - even better - you can mute them, and then release happy emoticons up into the air.
Note: Samsung GEAR VR users can also check Bigscreen Beta out, but personally I found the experience glitchy and a bit cruel after a while, to my Samsung S8 smartphone. It got very hot.
In the lobby
This is where you start, and where you get to hear others muttering under their breath as they try to locate the button for the pop-up floating menu. This one menu is quite important in Bigscreen, as it allows you to navigate to any room at any time, amongst everything else.
Avatars...
Yes, you should probably make one in Bigscreen. This can be for more complex social interaction. It's not that required for the public cinemas but if you were to host your own room, - where you also get a choice of environments to select - you can experiment with gestures and stuff. What can you do in your private room? Well, you can stream your computer screen into it, for one, which means you can play your own movies, give tutorials, show pictures or chat. Configuration is clear and easy and you can even set NFSW and share dodgy stuff. Might be better to keep that stuff private though, even from 'friends'. But anyway, what do you need for this? Right now, a Microsoft Windows computer and the Bigscreen app from the Windows store or downloaded from Steam. At Prizes Drop.com don't forget you can get free Steam codes simply by collecting our points for completing mini-tasks like surveys and ad watching.
Bigscreen TV
Yes, there are also TV channels being streamed into Bigscreen TV rooms, non-stop. This is still quite new, but you'll find a nice range particularly sports, esports and news (NBC, CNN, Bloomberg, Sky News, Newsy, Cheddar News, RT America, Weather Nation, Crypto News, and more). This could be quite nice to discuss current affairs with random folk around the globe. And there will be events which include, for example, the DOTA 2 International Grand Finals on August 25th.
Conclusion: is it time?
This is all fine, but would you pay a cinema fee to watch a brand-new movie release inside Bigscreen Beta? After all, Premium 3D movie night is coming soon. Is this - really - a feasible replacement for real cinemas, allowing us to go tear all the real ones down and replace them with trees and community permaculture-designed vegetable parks? The answer is - a little tentatively - a yes, as long as you can be comfortable in VR.
The experience is a little strange at first: it's public but it's also very private inside your headset, which takes a bit of getting used to, but... the many advantages are there, waiting to be shared.
See you at the movies!

Check out BIGSCREEN BETA on STEAM
Check out the official site